Mila-wall
in the customer center
In our customer center you can experience Mila-wall live. We will show you current highlights and proven solutions either on-site in Reutlingen or in person via video stream.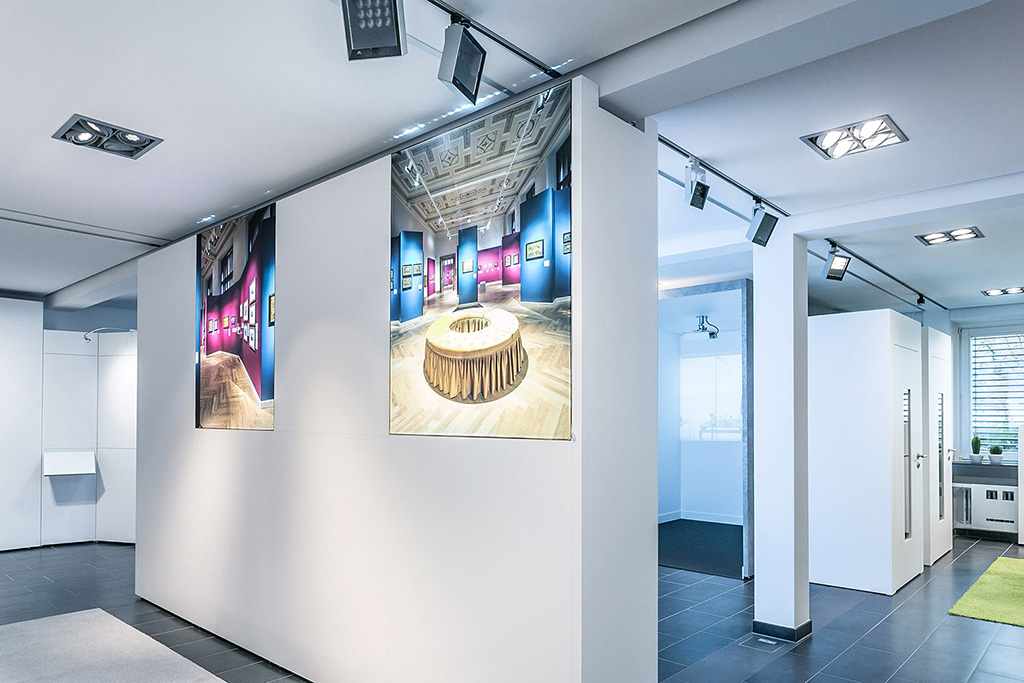 We will show you the Mila-wall Basic Series 100, 160 and 840 in exemplary set-up variants. In various room solutions, in combination with LED lighting elements and a wide range of accessories, you will gain an insight into the flexibility, versatility and sustainability of the Mila-wall system.
tour_showroom_videopreview.jpg
In a detailed tour of our customer center, we will show you the Mila-wall wall modules and combinations on display.
It couldn't be more simple
We will show you on a model how easy it is to assemble Mila-wall wall modules. Any angle is possible.
Alohomora!
Mila-wall door modules can also be used to create closed room solutions.
In the right light
We put your exhibits in the right light and show you various solutions for concealed cable routing in our customer center.
Elegantly integrated
Mila-wall drawers provide additional presentation possibilities in an aesthetic way.
Shop window deluxe
Individual showcase solutions protect your exhibits while providing optimal presentation.
Interactive large-scale
LED screens, flush-mounted in wall modules, can be operated by gesture control. The technology disappears in the wall.
Sound and Silence
The video box with Mila-wall Acoustic offers the best sound quality inside - outside you can hear almost nothing thanks to the sound-absorbing and sound-absorbing effect.
Wallpaper door
The inconspicuous Mila-wall wallpaper doors (here to the right of the display case) allow for revision work without impairing the visual impression.
Here we go again
Nail or screw holes in your Mila-wall wall can be professionally repaired: The repaired surface looks as good as new.
showroom_videopreview.jpg
You are welcome to arrange a consultation appointment with us.
We look forward to your call or e-mail:
Daniel Hoffmann
Phone: +49 7121 1606-37
Mobile: +49 175 7568921
E-mail: Hoffmann@mba-worldwide.com